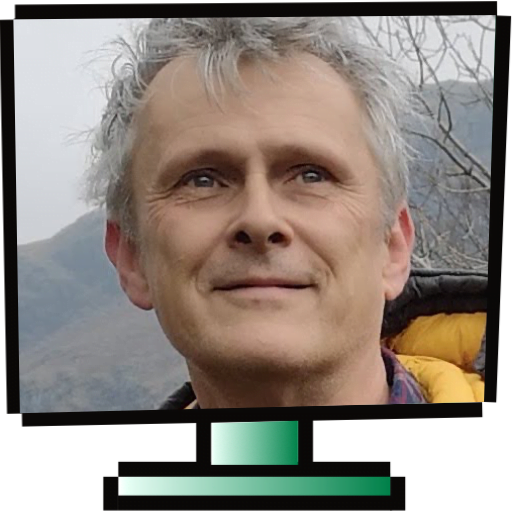 I am John Walker, a freelance IT guy offering personal Apple tech support in South Devon. I help people use their Apple devices better to achieve individual, business and creative aims.
Please call me or use the contact form for support with your Mac, iPhone, or iPad.
My key services
The essential services I offer include the following:
Computer tech support – Mac, obviously, but I know my Windows, Linux and Chromebooks too;
Smartphone or tablet tech support – iPhone, iPad, Android;
Computer Training – back-to-work coaching, personal tuition for using your Mac, iPad, or iPhone;
Email setup – including Office 365 & iCloud 'custom domain' setup – you can use iCloud to secure your business email!
Anti-Virus – Help with prevention or cure. For prevention, I recommend Malwarebytes & Bitdefender;
Mac Update – Clean up, speed up or update your Mac, get upgrades to the latest macOS systems, even if unsupported by Apple – there's life in that old iMac or MacBook;
New Apple device set-up – getting your data from your old device to your new one, and getting it set up right;
Data recovery – restoring lost files and extracting information from corrupted ones;
Website design – WordPress-based websites and hosting;
Cloud backup – cloud-based file hosting and backup for convenient access and security against ransomware.
Installation media – Through my online shop I sell macOS install media so that you can install the latest system on your old Mac yourself.
My Apple device support for your life & work
I love my Apple devices, and I make good use of many of Apple's online services. Since 1996, I have been helping people employ these new devices to achieve their goals. I offer assistance setting up any Apple gadget, training in how to use it, and support for its use in your life and work.
My Apple device support for your business
Did you know Apple devices are also brilliant work tools?
Your Apple tech can play well with non-Apple devices and services. Companies like Google, Microsoft and Amazon all want a piece of your personal life and business. I can help with these technologies and will get your Apple tech integrated and working with them.
My visiting area
I help people via screen sharing as far away from Devon as Singapore! Even if you live nearby, I can still help you with your Mac using screen sharing… think of the advantages; you don't need to tidy up or even offer me a coffee! But if you need my help in person, I cover an area in South Devon without a call-out charge, based on postcode: EX6 7.., EX6 8.., EX7, TQ1, TQ2, TQ3, TQ12, TQ13 0.., & TQ 14.
Further away, I have to charge a small fee for travel time.